TerraStorm Aerospace Development Works Season 1 Phase 3
Previous release.

F-14A Tomcat "Phoenix Squadron" (from Ace Combat)
F-14A Tomcat "Skeeter Doctor" (Dallas Cowboys Memorial)
XFA-35A Nidhogg "NIFLHEIM" (from defunct online game Ace Strike) [original design "Rainbowbear" from A9AF]
Chengdu J-20 Black Eagle
---
Previous release.

F-22A Raptor "ASIR" (from defunct online game Ace Strike)
YF-21 Raptor "OmegaOne" (based on Macross Plus)
Dassault Super Rafale RM03 (based on design by AirForce Delta II/Storm)
FU-2 Liberty "SREBALUS" (created by Fighter's Unlimited)
---
Previous release.

NIBIRU SYSTEM FSW-3 (Forward Swept Wing) Model Type 3 (aircraft design based on Super Air Combat 3 for PC boss character)
SRM-99B Stheno (Guest submitted design created by TSADW)
[Northrop Grumman] F/A-37 Talon (Grumman was a technical adviser for the design of the aircraft for the film "Stealth") Aether Foundation ver.
Eurofighter Cyclone F1 camouflage ver (livery based on its World War II predecessor)
---
New to this set.
OF-19C StarOwl Strato-Fighter (paint scheme based on the STS Orbiter Space Shuttles)
MiG-31 NATO Reporting Name "Firefox" (based on the Clint Eastwood movie of the same name) No need to think in Russian.
H-27 Hydra (based on the aircraft released for Grand Theft Auto Online Heists Update).
F-25C Warbler [X-36 Tailless Fighter Agility Research Aircraft] (based on the Air Force Delta Storm/Strike models) Ecbatana/Orbital Citizen's Community version.

Powered by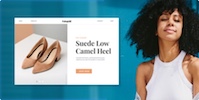 Create your own unique website with customizable templates.